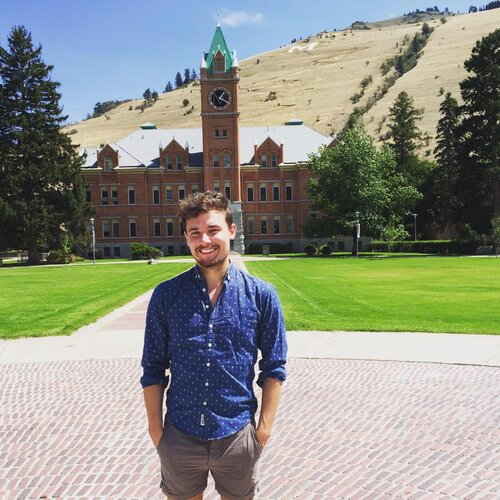 Office Hours
Available by appointment.
Predoctoral Fellow, REEEC
Graduate Teaching Assistant
Graduate Assistant, Jewish Culture and Society
Biography
Tyler Dolan is a PhD candidate in the Department of Slavic Languages and Literatures at the University of Illinois Urbana-Champaign. 
His research interests include Russian, Yiddish, and Ukrainian language literatures of the Russian Revolutionary and interwar periods. His dissertation project focuses on narratives of violence in pogrom literature written in Russian and Yiddish in the early twentieth century. 
Research Interests
Russian Literature
Yiddish Literature
Jewish Studies
Biopolitics
Pogrom narratives
ESL/EFL and Russian language pedagogy. 
Education
B.A. Russian and English Literature. University of Montana, 2010
M.A. Teaching. Concordia University, 2014
M.A./Ph.D Slavic Languages and Literatures. University of Illinois, ABD. (In Progress)
Additional Campus Affiliations