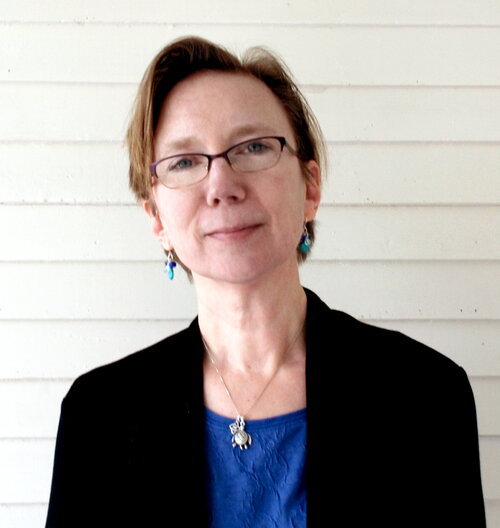 Contact Information
Russian, East European, and Eurasian Center
104 International Studies Building
910 S Fifth Street
Champaign, IL 61820
Teaching Associate Professor
Research Interests
Social Informatics/STS, interactive AI, fostering programming literacy in social science and humanities through collaborative game design, interactive digital narrative, playful pedagogies, emergent learning, hypnosis and suggestibility, social narrative approaches to trauma and memory studies, global informatics, Central Europe and the former Yugoslavia.
Grants
University Distinguished Teacher Scholar, Office of the Provost, University of Illinois at Urbana-Champaign, 2020-21.
Investment for Growth Grant for "Games @ Illinois: Playful design for transformative education." Provost Office Special Programs, P.I., 2019-2021.
Migration and Refugees in Regional and Global Perspectives Initiative Grant for "Fostering Empathy for Latin American Migrants through Game Design," in collaboration with Women and Gender in Global Perspectives Program, Illinois Global Institute. Co-P.I. with Colleen Murphy, 2019-2021.
Courses Taught
IS 101 Introduction to Information Science
IS 145 Mapping Inequalities: Programming the Illinois Map
IS 490 Playful Design Methods
INFO 490 Programming Interactive Fiction
INFO 490 Seminar in Global Informatics: Computational Propaganda & Media Manipulation


Additional Campus Affiliations
Teaching Associate Professor, School of Information Sciences
Research Associate, Sociology
Teaching Associate Professor, Women & Gender in Global Perspectives
Teaching Associate Professor, European Union Center
Research Professor, Russian, East European and Eurasian Center
Teaching Associate Professor, Russian, East European and Eurasian Center

External Links
Recent Publications
Pintar, J., & Hopping, D. (2023). Information Science: The Basics. (The Basics). Routledge. https://doi.org/10.4324/9781003155119
Pintar, J. (2021). Stories from the Other Notebooks: The Poetics of Encounter in Post-War Croatia. In W. H. Leggett, & I. Fadzillah Leggett (Eds.), Field Stories: Experiences, Affect, and the Lessons of Anthropology in the Twenty-First Century Lexington Books.
Pintar, J. A. (2020). The Valley Between Us: The meta-hodology of racial segregation in Milwaukee, Wisconsin. In M. G. Ocepek, & W. Aspray (Eds.), Deciding Where to Live: Information Studies on Where to Live in America (pp. 177-210). Rowman & Littlefield.
Pintar, J. A. (2015). Review: U. Čvoro's Ashgate Popular and Folk Music Series. Slavic Review, 74(3), 642-643. https://doi.org/10.5612/slavicreview.74.3.642
Pintar, J. A. (2014). Review: H. Halilovich's Places of Pain: Forced Displacement, Popular Memory and Trans-Local Identities in Bosnian War-Torn Communities. Slavic Review, 73(1), 186-188. https://doi.org/10.5612/slavicreview.73.1.0186