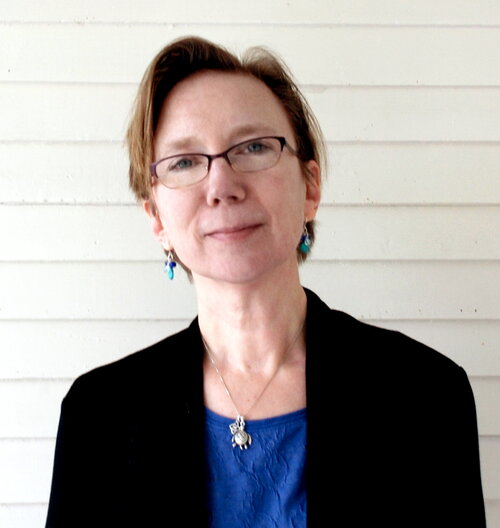 Contact Information
Russian, East European, and Eurasian Center
104 International Studies Building
910 S Fifth Street
Champaign, IL 61820
Teaching Associate Professor
Research Interests
Social Informatics/STS, interactive AI, fostering programming literacy in social science and humanities through collaborative game design, interactive digital narrative, playful pedagogies, emergent learning, hypnosis and suggestibility, social narrative approaches to trauma and memory studies, global informatics, Central Europe and the former Yugoslavia.
Courses Taught
IS 490 Playful Design Methods
INFO 490 Chatbots and Interactive AI
INFO 490 Programming Interactive Fiction
GCL 143 Mapping Inequalities: Programming the Illinois Map
Additional Campus Affiliations
Teaching Associate Professor, School of Information Sciences
Acting Director, BS/IS Program, School of Information Sciences
Research Associate, Sociology

External Links
Recent Publications
Pintar, J. A. (2015). Review: U. Čvoro's Ashgate Popular and Folk Music Series. Slavic Review, 74(3), 642-643. https://doi.org/10.5612/slavicreview.74.3.642
Pintar, J. A. (2014). Review: H. Halilovich's Places of Pain: Forced Displacement, Popular Memory and Trans-Local Identities in Bosnian War-Torn Communities. Slavic Review, 73(1), 186-188. https://doi.org/10.5612/slavicreview.73.1.0186
Pintar, J. A. (2011). Emplaced and Displaced: Theorizing the Emotions of Space in the Former Yugoslavia. In M. D. Steinberg, & V. Sobol (Eds.), Interpreting emotions in Russia and Eastern Europe Northern Illinois University Press.
Pintar, J. A. (2010). feminine nouns that end in a consonant: conversations with Croatian men. Ulbandus Review, 13, 139-146. https://www.jstor.org/stable/25748220
Pintar, J. A. (2010). Il n'y a pas d'hypnotisme: A History of Hypnosis in Theory and Practice. In S. J. Lynn, J. W. Rhue, & I. Kirsch (Eds.), Handbook of Clinical Hypnosis (2 ed.). American Psychological Association.