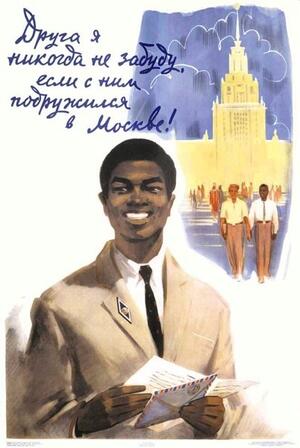 RUSS 122 SPRING 2020
Russia and Black America
Professor Richard Tempest
CRN 70665 + 72038, MW 3-3:50, W 4-4:50
A survey of the interactions between key African American figures and Russian imperial, Soviet, and post-Soviet culture, in a historical and socio-political context. The course explores the Russian-sourced cultural transfers that influenced the Black American experience and examines the impact of that experience on people and events in Russia. Who were the Black artists, activists, and adventurers who traveled there, and what did they discover? Learn about the lives of three Black Americans in Russia: a Mississippi businessman who became a millionaire in pre-revolutionary Moscow; a Ford Motor Company worker who spent four decades in the Soviet Union as a captive of the regime before escaping back to the United States; and a young female writer who witnessed the decline of Soviet communism. All materials are in English. This course fulfills the General Education requirement for US Minority Cultures.