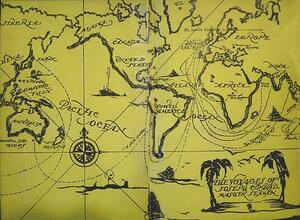 POL 245
Survey of Polish Literature: The Literature of Exile
Professor George Gasyna
CRN 72665; TR 2-4:50
Poland's literature of the modern period was written in good measure by individuals who were exiles, refugees, and emigrants. It bears the stamp of displacement, homesickness, nostalgia, oppression, opposition to domestic and foreign regimes, and a longing for the homeland and for a range of lost liberties and freedoms. Polish exilic literature also points the way through the conditions of loss and disinheritance, toward a kind of acceptance that could be called existential, or, alternatively, shows why such reconciliation is impossible or ought not to be attempted. Polish exilic literature forms what's been called the "second conscience" for the nation and, during periods of national non-existence (under foreign Partition and Nazi and Soviet occupation) it constituted the principal cultural authority for the people. For all these reasons Polish exilic literature is worth studying both on its own and as part of the global literary heritage.
This course's focus is mostly on the 20th century, a period of exceptional tribulation in the nation's history. However, the paradigm was set up in the 19th century, with literary luminaries such as Adam Mickiewicz, Henry Sienkiewicz, and Joseph Conrad establishing the conversation about what it means to be a Pole, and what was historically expected of a Pole in exile.
All readings in English! No knowledge of Polish required!