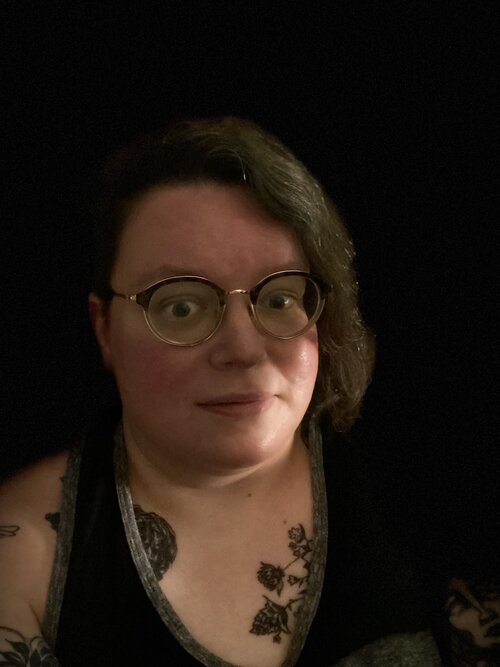 Contact Information
Slavic Languages and Literature
3080 Foreign Language Building
M/C 170
uiuc campus mail, IL 00001
Biography
I grew up in Albuquerque, New Mexico, which is where I received my BA. I'm currently working on my dissertation, which mostly focuses on Soviet cinema, and a little bit on Soviet era literature. I'm interested in analyzing the Soviet experience by utilizing theories of science fiction studies and understandings of reality. In the past, I've taught Russian and Ancient Greek and Roman Mythology. For the past few years I've taught first- and second-year Bosnian/Croatian/Serbian.
The languages I speak are English, Russian, Serbian, Spanish, and a bit of Swedish. I also have reading knowledge of Portuguese and German.
Research Interests
Literature
Cinema
The Soviet Union
Science fiction studies
Research Description
I'm interested in 20th and 21st century Russian literature and cinema. My dissertation focuses on the science fictional elements of Soviet culture, emphasizing attitudes to technology, perceptions of reality, and radically transformative cultural events. Other interests include contemporary Balkan literature, art, and cinema, as well as Russian fin de siècle literature. More broadly, I'm also interested in examining American, Russian, and international popular culture texts through critical theory, especially science fiction, fantasy, and horror.
Education
M.A., University of Illinois at Urbana - Champaign in Slavic Languages and Literatures, 2013
B.A., University of New Mexico in English, Foreign Languages, 2010 (magna cum laude)
Awards and Honors
2015-2016 Academic Year FLAS Fellow in Serbian
2015 Summer FLAS Fellow in Russian
2014-2015 Academic Year FLAS Fellow in Serbian
2014 Summer FLAS Fellow in Russian
2012 - 2013 Academic Year FLAS Fellow in Russian
2012 Summer FLAS Fellow in Russian
2011 - 2012 Graduate College Fellowship
Courses Taught
Russian 101: Elementary Russian I
Russian 102: Elementary Russian II
Bosnian/Croatian/Serbian 101: Elementary BCS I
Bosnian/Croatian/Serbian 102: Elementary BCS II
Bosnian/Croatian/Serbian 201: Intermediate BCS I
Bosnian/Croatian/Serbian 202: Intermediate BCS II
Classical Civillization 115: Mythology of Greece and Rome