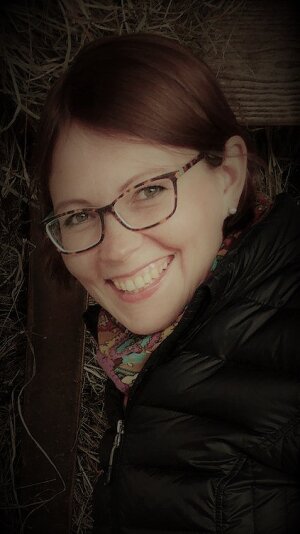 Biography
Olga is a Graduate student at the Department of Slavic Languages and Literatures and a Graduate Assistant at the Library's Content Access Management unit at the University of Illinois Urbana-Champaign. Her interests include Russian literature and intellectual history, Bulgarian language and culture, library science.
She speaks Russian and has reading knowledge in Bulgarian and French.
Research Interests
Russian literature and culture
Short stories
Pedagogy
Environmental Criticism
World Literature
Research Description
Some of her book reviews, conference and forum presentations are as follows:
• Опыт прочтения комедии А.С.Грибоедова «Горе от ума» на индивидуальныхзанятиях программы «Флагман». Russian Language Journal, Vol. 62, 2012. 185-191.
• Структурно-смысловое единство миниатюр цикла «Крохотки»А.И.Солженицына. Мир русского слова, № 4, 2011. 57-61.
• К вопросу об организации прозаической миниатюры (на материале миниатюрА.И.Солженицына и В.П.Астафьева). Студенческая конференция молодыхславистов в Австрии MOST 2009. Verlag Otto Sagner. Munchen-Berlin 2011. 86-90
• К вопросу о миниатюре как речевом жанре (на примере «Крохоток»А.И.Солженицына). Beitraege der Europaeischen Linguistik (POLYSLAV) 13,2010. 147-151.
• О роли слов «неутерянной выразительности» в творчестве А.И.Солженицына(на материале поздних «Крохоток»). Материалы Международной научно-практической конференции «Славянская культура: истоки, традиции,взаимодействие. X Кирилло-Мефодиевские чтения». 12-14мая 2009 года. –М.:РЕМДЕР, 2009. 139-141.
Education
St. Petersburg State University
Courses Taught
RUS 101 Elementary Russian Through Video
RUS 102 First Year Russian
RUS 201 Second Year Russian
RPSS 290 Russian through Games
RUS 304 Advanced Russian Conversation/Comprehension/Reading
RUS 310 Russian Conversation
RUS 393 Russian Language Olympics
Intermediate and Advanced Intermediate Russian